Galaxie at the Italian museum
11/10/2011 11:21:33 AM
Galaxie has gone to Italy!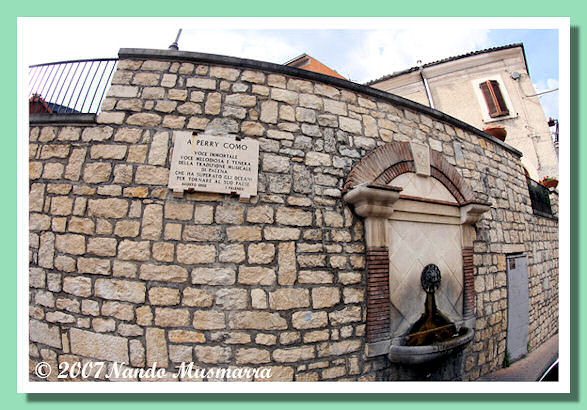 A friend of ours from Abruzzo came to visit us at the shop on a mission to recruit some Perry Como memorabilia to send back to a museum in the hometown of the Como family – Palena, Italy.
Palena is a small town located near Chieti, Italy (which is where our relatives and descendants are from!). Palena and Chieti are both in the province of Abruzzo in cental Italy.
Perry Como, as many Pittsburghers know, was an enormously popular musician and film star from Canonsburg whose career spanned over 50 years. Como earned recognition as a supper-club crooner in suit with other lounge greats like Jo Stafford and Frank Sinatra (who he occasionally shared a stage with).
Though he was born in Pittsburgh, Como's fanbase spread far and wide. He played for Queen Elizabeth as well as the Italian president and fans continue to celebrate his legacy of work the whole world over.
Abruzzo naturally elected to celebrate their monumental ex-pat with an exhibit in their local museum. We here at Galaxie thought we might be able to contibute something to the commerative exhibit in Italy, so we got together with our friend and neighbor, Jerry of Jerry's records and together we gathered a nice, portable turntable and 26 of Perry Como's records – including some of the rarest and earliest recordings we could find.
We then set our Italian friend up with our finds and he brought them to the museum in Palena with him on his next trip back to Abruzzo where they are currently on interactive display for the visitors of the Italian museum to enjoy!